Category:
News
Date:

December 1, 2022
About: Top Zenith Products that make perfect gifts
Get your favorite DIYer, contractor, home builder, or tool enthusiast a pleasant surprise this holiday season by treating them to a wonderful Zenith by Danco tool that will help make a job or project easier and fit their needs accordingly.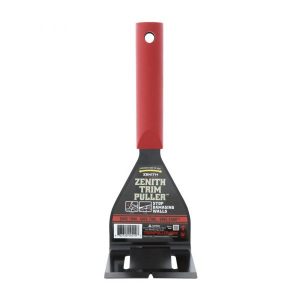 Trim Puller
Our Best-Selling Zenith by Danco Trim Puller is the ultimate gift for any DIY and experienced builder. The Trim Puller is a multi-versatile tool that supports the removal of trim from baseboards, crowns, shoe molding, door casings, decorative panels, and even nailed or glued countertops. The Trim Puller's integrative center wedge is made of durable stainless steel to withstand even the toughest of materials. Whether you're removing door framing or replacing the living room baseboards, the Trim Puller provides increased removal efficiency and prevents damage to both the trim and wall. It is a must-have in any DIY or Pro tool collection. 
Get your Trim Puller in time for the holidays by ordering on Amazon, The Home Depot, Menards, and Lowes. 
Mini Trim Puller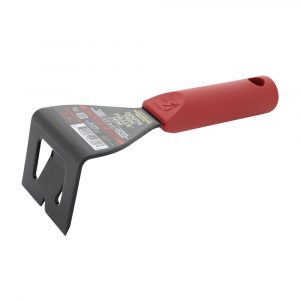 Featured on Lifetime's Designing Spaces, the Mini Trim Puller is a great gift for "on-the-go" DIYers and contractors who are always on the road or are limited in tool space. A miniature version of the innovative best-selling Trim Puller, the Mini Trim Puller offers all the same benefits but in a compact size. The tool is designed to fit tight spaces requiring great precision. Many renovators would love to have the Mini Trim Puller in their toolbox, especially when on the go!
The Mini Trim Puller is available exclusively at Lowes
Floor Lifter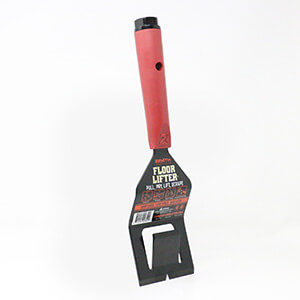 This heavy-duty multi-functional monster tool will tackle any large demolition or remodel projects, such as removing hardwood floors, ceramic tiles, trims, nail or glued countertops, and even scrape off popcorn ceilings. The Floor Lifter's face contains a larger angle with the integrated center wedge for more aggressive extractions with removal efficiency. The tool's long design provides a deeper plunge on larger surface areas eliminating the need for a shim or spacer! Not to mention the handle is designed to have a comfortable, shock-absorbing grip, making the tool not tricky to manage.
The Floor Lifter is available on Amazon and at The Home Depot.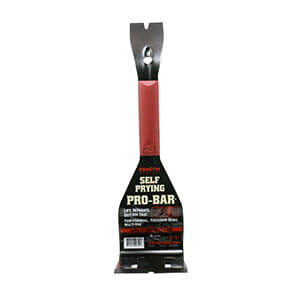 Self-Prying Pro-Bar
For more than just professionals, the Self-Prying Pro-Bar is the ultimate salvage wrecking tool. Its lifting and separating abilities destroy, save, and remove large floor tiles, planks, framing, sub-flooring, and decking, making it a top holiday gift in the DIY contractor realm. The Pro-Bar has 2 integrated precision nail removers, one located in the 90-angled face and the other in the tail, making it ideal for repair and remodel projects. 
The Self-Prying Pro-Bar is available on Amazon and The Home Depot. 
We understand that contractors, builders, and DIYers can be tough to shop for. Hopefully, we inspired you to pick the right Zenith by Danco tool to give the DIY and Professional workers in your life this holiday season!