Category:
News
Date:

September 1, 2023
As a professional contractor, you know that the right tool for the job can make all the difference. When it comes to demolition, there are a few essential tools that every contractor should have in their arsenal.
We have a wide range of tools for many types of remodel, demolition, and repair jobs, making us a top choice for professional contractors. This guide will help you understand the benefits of each tool and how to use them effectively.
Choosing the Right Tool
When choosing the right tool for the job, it's important to consider the following factors:
The scope of project

The type of material you need to remove

The amount of force you need to apply
With a little planning, you can choose the right Zenith by Danco tool for any contracting job.
Trim Removal Tool
The Trim Puller is an ideal  trim removal tool. perfect for removing baseboards, molding, and other trim without damaging the wall. The patented design features a wedged center that helps to pry the trim away from the wall without damaging the paint or drywall. The Trim Puller also has a comfortable grip and a shock-absorbing handle that makes it easy to use even for extended periods of time. The Trim Puller is now at the Home Depot, Menards, and Amazon!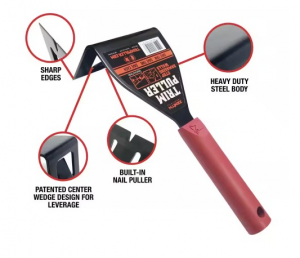 For harder to reach areas the Trim Puller Mini is a golden tool! This puller is small, yet mighty and functions similar to the full-sized Trim Puller, but works to safely remove materials in smaller areas or quick projects. Pick-up or order the Trim Puller Mini today at the Home Depot, Lowe's, Menards, and Amazon.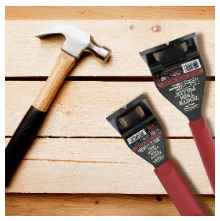 Demolition & Wrecking Bar Tool
Having the right wood removal tool and equipment is essential for DIY or Pro demolition projects that often take longer. Some of these projects may include: tearing out a wall, ripping out a shower/tub, or even gutting out the flooring in the kitchen or bathroom. Before starting any such demolition project, you must be prepared with the best equipment.
Our Zenith by Danco Self-Prying Pro-Bar tool is meant for use in heavy-duty demolition jobs. It functions as a larger version of the Zenith Trim Puller, doing all the work & more of a flat pry bar, wrecking bar, or claw. The durable heat-treated steel face and EDPM handle ensure uncanny precision and premium comfortability. It is extremely useful to demolish an old decking or remove large floor tiles, planks, and subflooring. The Self-Prying Pro-Bar is available at the Home Depot, Menards, and Amazon.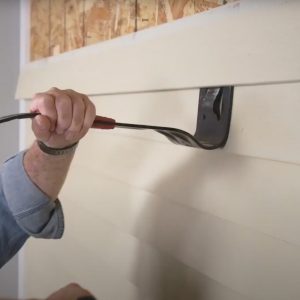 For quick demos, or work in cramped areas where not enough space is allocated for a larger tool like the Pro-Bar, the 10" Self-Prying Bar is lighter in weight and compact in size, making it best for demolition or wrecking. Find the 10" Self-Prying Pry Bar now at Menards and Amazon!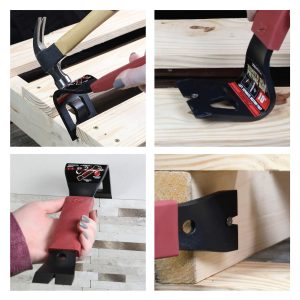 Flooring Tool
For flooring removal and repair projects that involve cracked tile or chipped wood, the Zenith by Danco Floor Lifter is an essential tool to have in every contractor's collection of tools. This powerful tool extracts flooring types – hardwood floors, tile, vinyl, and more. It has an elongated design with a steel face safely removing most materials on even the most aggressive extractions. It's also equipped with a long handle that provides leverage for lifting heavy objects. You can find the Floor Lifter hand tool now at the Home Depot and Amazon.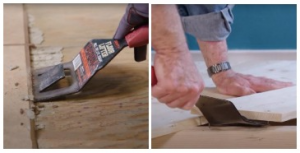 Choosing the right demolition tool for the job can be a daunting task, but it is essential for ensuring a safe and efficient demolition project. By considering the factors outlined in this guide, you can choose the right tool for the job. With a range of tools available, including the Trim Puller, Self-Prying Pro-Bar, and Floor Lifter, we have the best demolition and repair tools you need to get the job done safely and efficiently – saving you more time, space in your tool belt, and room in your remodel budget.